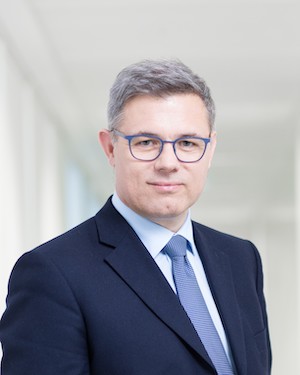 Edouard HENAUT
CEO, Transdev France
Graduate of the Ecole Centrale in Nantes and the ESCP Europe business school, he has been Director General France of the Transdev group since January 2019.
He began his career in 1993 at the company Waste Management where he held various operational posts.
He joined the Suez group in 1998, holding various senior management positions there for over 20 years: in industrial services (treatment of dangerous wastes, delegated management, remediation of polluted sites and soils) and local authority services (waste treatment, recycling and services). In this context he was Executive Director of Suez FD & Remediation Europe, Director General (DG) of the joint venture SCORI in partnership with three French cement manufacturers and then DG of Suez OSIS (On Site and Industrial Services). In 2016 he was appointed Director General of Suez Recyclage et Valorisation for the Paris Region. At the beginning of 2017, he became Director General for local authority services for Suez Recyclage et Valorisation France.
In January 2019 he became Director General France for the Transdev group and a member of the Group's executive committee.
What future for the mobility of people ?

Zero-Carbon Objective

Agora 1