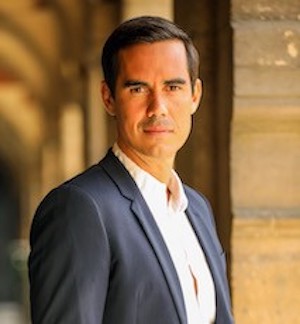 Nicolas HAZARD
Founder & president , INCO
Nicolas Hazard is a French entrepreneur. He founded and now runs INCO, a global group which is developing a new environmentally-friendly and solidarity-based economy. Through its investment, incubation and consultancy activities, INCO supports innovative companies, future leaders of tomorrow's economy. The group also trains anyone who wants to work in this new economy and helps them find employment.
Nicolas is a graduate of HEC business school and Sciences Po Paris. Founder of the Impact2 event, he won the Committee for Economic Arts' Montgolfier prize and in 2015 was elected "Young Global Leader" by the World Economic Forum. He was also elected Young Global Leader by the French American Foundation in 2016 and by the Franco-British Foundation in 2017. In 2019, he published "Appel à la Guerilla Mondial" (Débats Publics) (Call for a Global Guerilla War), a manifesto for a global ecological revolution and, in 2021, "Le Bonheur est dans le Village" (Flammarion) (Happiness is in the Village), an appeal for world-changing ideas that originate in our countryside.
In 2020, he was appointed special advisor to the president of the European Commission with respect to the social and solidarity economy.