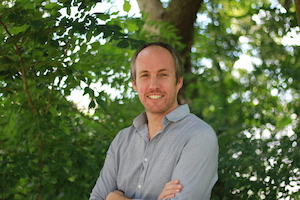 Thomas BINET
Founder, Vertigo Lab & BlueSeeds
Thomas has a doctorate in the Economy of the Marine Environment (Portsmouth, UK) and graduated as an agricultural engineer from AgroParisTech. Specializing in the management of natural marine resources, he worked as an analyst for the OECD at the Institute for European Environmental Policy in London on European fisheries policies. He was a researcher at Portsmouth University's Centre for the Economics and Management of Aquatic Resources.
He is interested in innovative ways of reconciling nature and the economy, particularly by taking biodiversity into account in development strategies, bioinspired approaches to the economy, and mechanisms for financing the conservation of marine ecosystems.
Since 2011, he has also run an agricultural operation specialising in organic arboriculture, viticulture and cereal production.
Having already founded and run Vertigo Lab, an Environmental Economy design office, Thomas is also founder of BlueSeeds. BlueSeeds is tackling the problem of the lack of finance for marine conservation. Offering technical assistance, BlueSeeds is developing financing systems and helping key conservation players implement solutions in their regions.
Territories on the move: adapting our coastlines to climate change effects

Zero-Carbon Objective

Agora 2