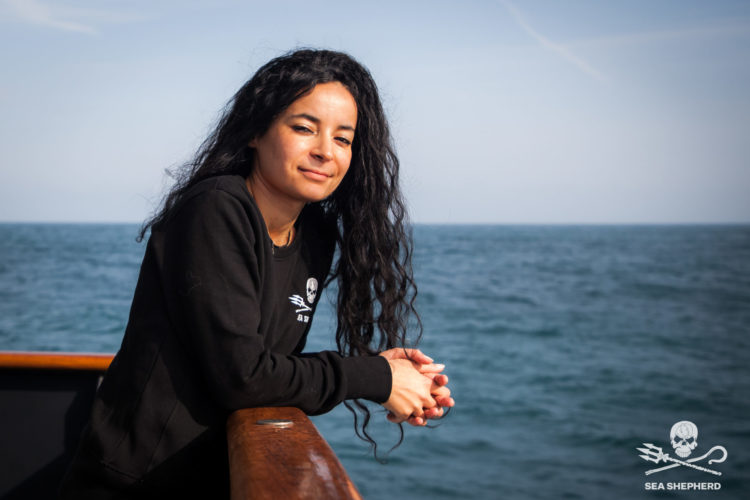 Lamya ESSEMLALI
President, Sea Shepherd France
Lamya Essemlali, is a French voluntary sector militant, writer and green and animal rights politician.
Holder of a Masters' degree in Environmental Science from Pierre and Marie Curie university and specializing in Biodiversity Conservation, Lamya Essemlali has taken part in or organized a dozen or so international sea missions. In 2005, at a conference in Paris, she met Paul Watson, founder of the NGO Sea Shepherd Conservation Society. In 2006 they jointly founded the French arm of the association, Sea Shepherd France, of which she became president in 2008.
She is also vice-president of the political party Révolution Ecologique pour le Vivant (REV – Ecological Revolution for Living organisms) founded in 2018 by Aymeric Caron.
Since December 2019 she has been co-president of Rewild, an organization founded by seven associations specializing in the defence, safeguard, rescue, treatment and rehabilitation of wildlife that has been victim to trafficking, and in the protection of their natural habitats. In 2020, she headed the list of candidates for the municipal elections in Paris' 14th district, with the left-wing party La France Insoumise.
What role does the living world play in today's society ?

Nature & Biodiversity

Agora 1